The following positions are up for election:
Vice-President
Secretary
Treasurer
Please see the attached Petition of Candidacy form if you would like to run for office on the Executive Board. All petitions must be submitted no later than Friday, November 9, 2018, at 4:00 p.m.
All questions can be directed to jenn.hibbs@mofop15.org.
Thanks!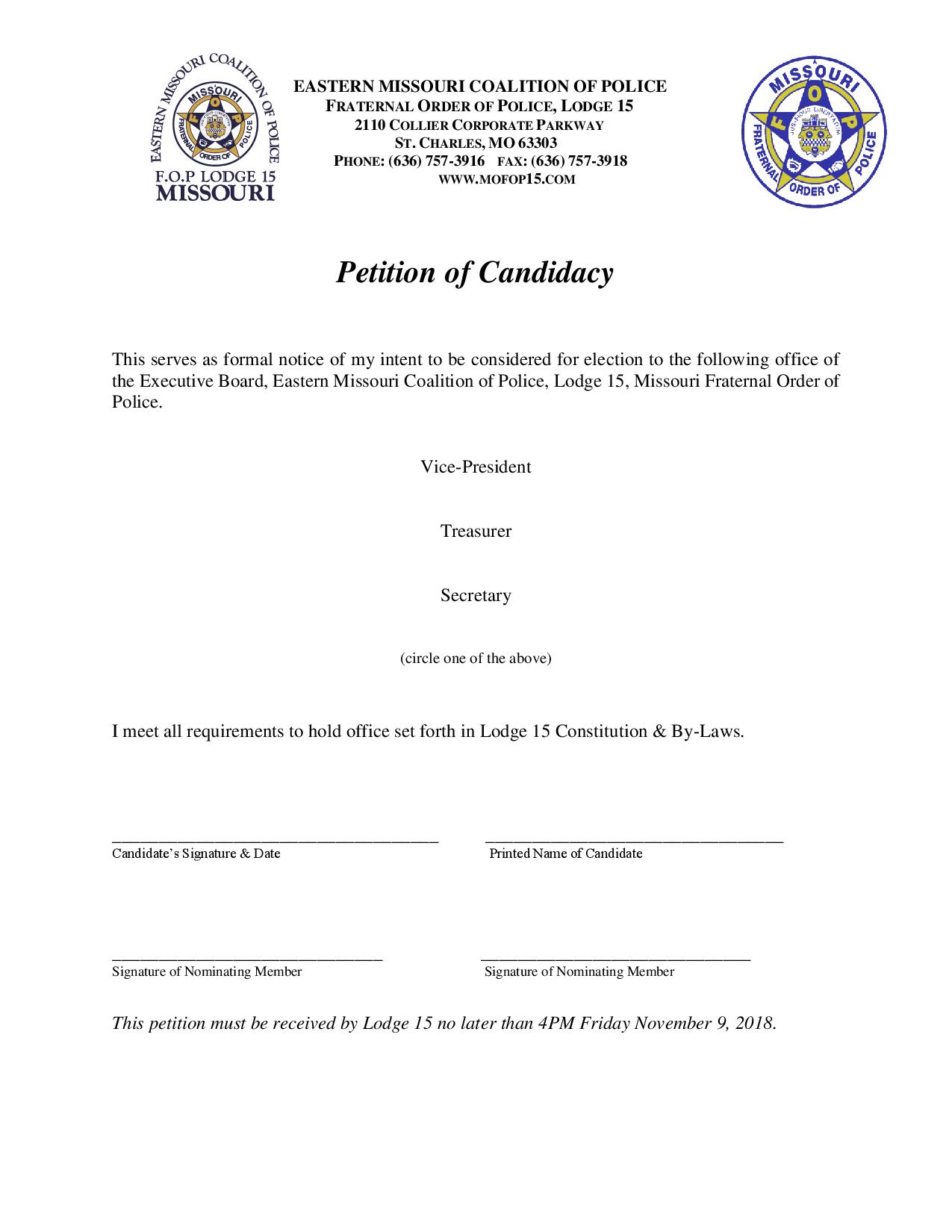 Download:

Petition of Candidacy 2018-page-001.jpg