National FOP Conference-Immediate Response Required
Per the National FOP:

The 2019 National Conference is approaching. We have to sign a contract with National ASAP. We will be staying at the Sheraton New Orleans Hotel which is a perfect location.

We need dates and total number of rooms each lodge will be sending so we can send the contract in. We need this information by the end of this week.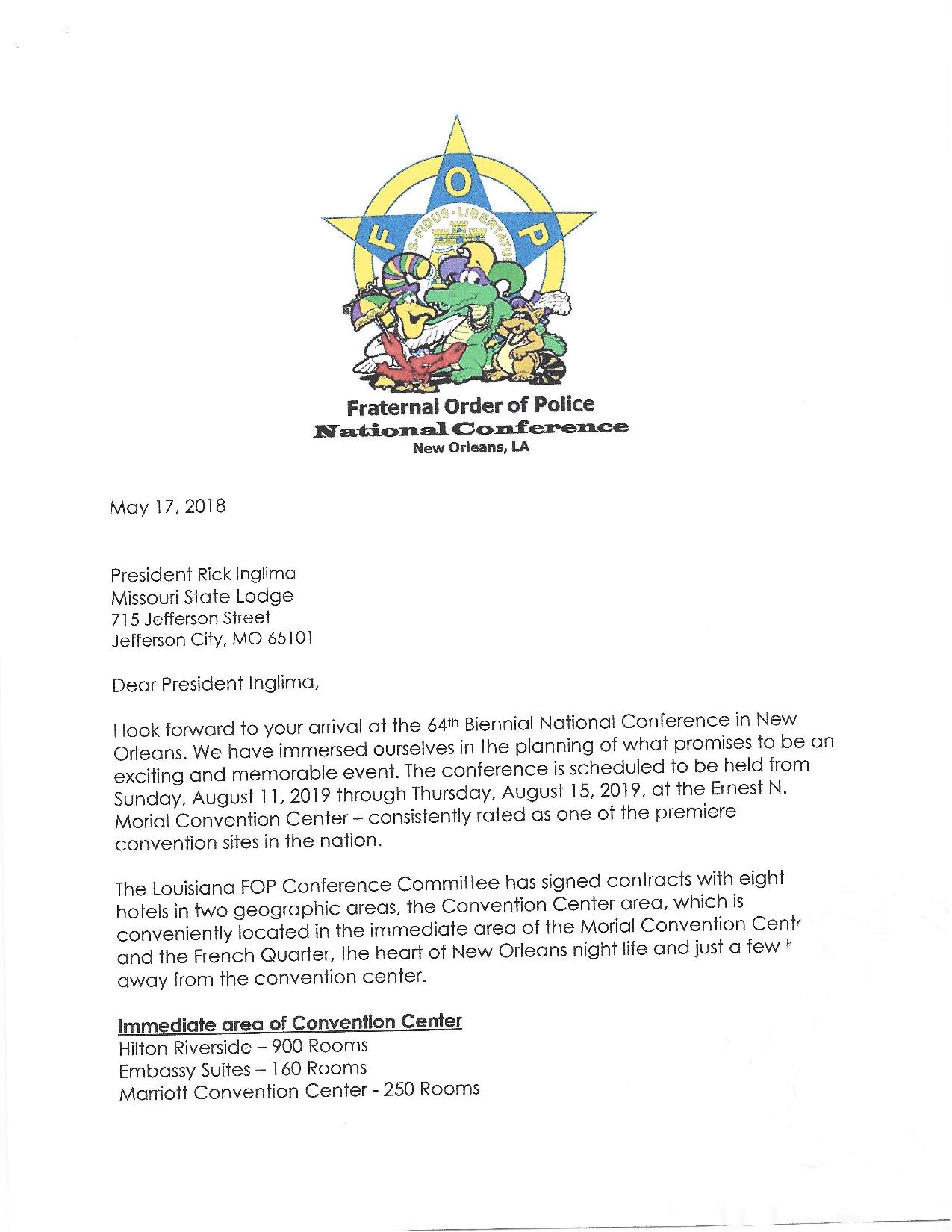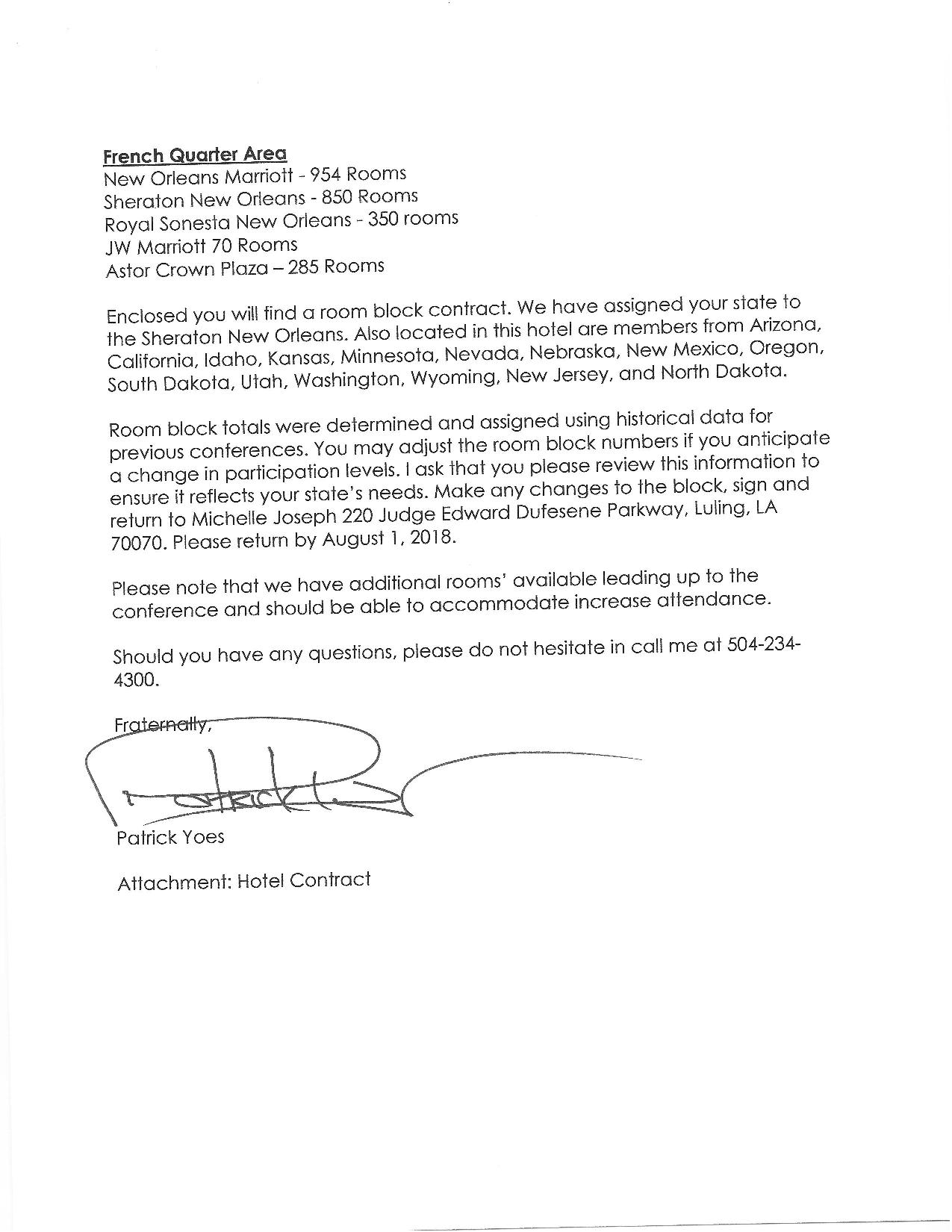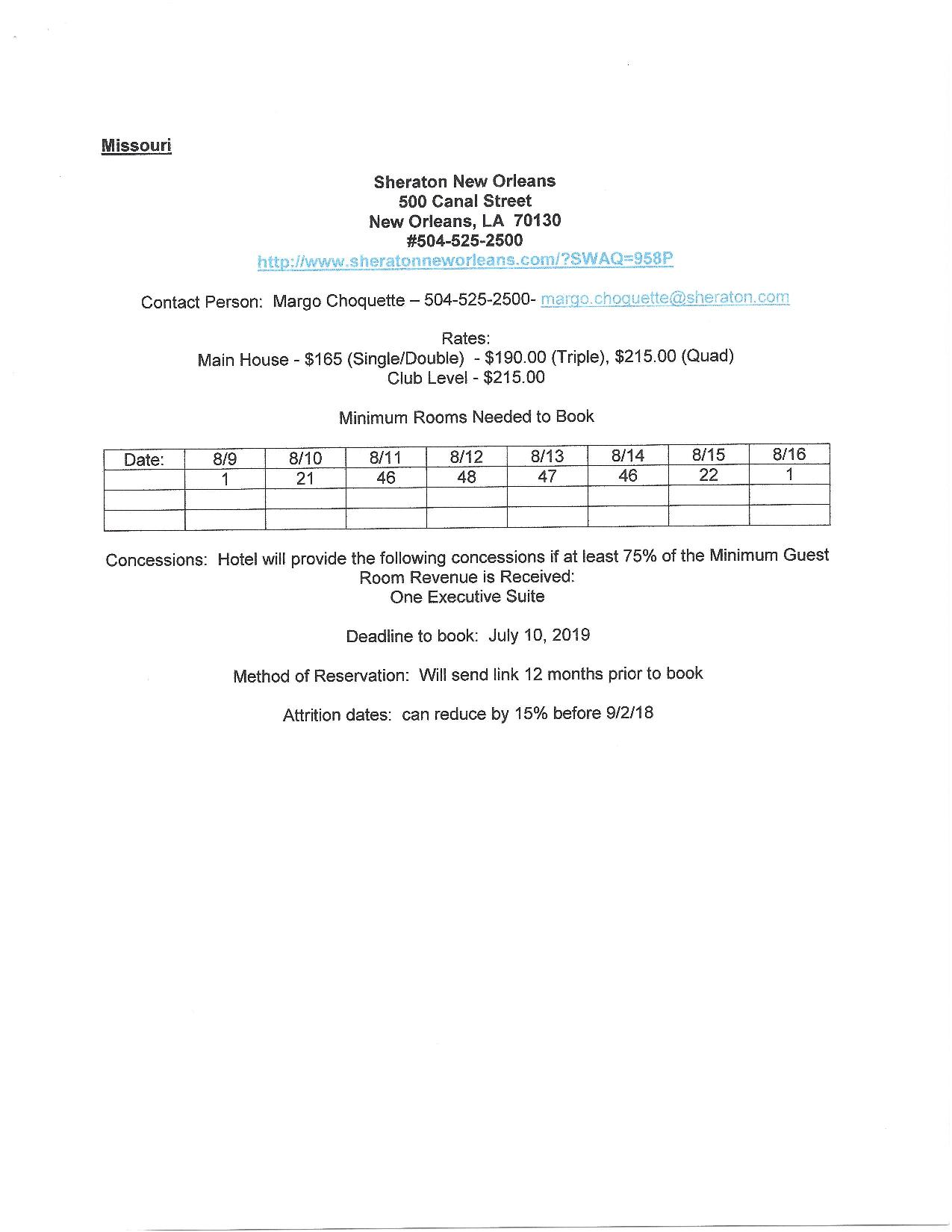 PLEASE RESPOND AT jenn.hibbs@mofop15.org, BY THURSDAY, AUGUST 11TH IF YOU PLAN TO ATTEND.